Last week our team headed to sunny Orlando, Florida and attended Enterprise Connect! It was our first time attending, but we are confident that we will back for Enterprise Connect 2020. It didn't take long for us to see all the potential partnerships and connections we could make at this type of conference. Now that we know what to expect, we are excited to start planning for next year.
But before we get ahead of ourselves, let's sum up our 2019 experience.
In the beginning, we were amazed by how many of the "big players" and experts in the telecommunications industry were surrounding us. It was great to see many of our partners like Yealink, ThinQ, and Polycom who revealed their new company name, 'Poly', as a result of their partnership with Plantronics. We had the chance to catch up with some of our partners, where we exchanged updates on the latest and greatest within our companies.
Aside from exhibiting, some of our team members were able to participate in information sessions. One topic was 'AI in CCaaS', meaning Artificial Intelligence in Contact Center as a Service. It was extremely interesting because they were saying that with AI you can listen to a whole day of phone conversations and identify what topics went 'wrong'. Basically, AI will recognize the tone of voice and link it to the topic of conversation. At the end of the week, a report will be produced and it will show what topics correlate with an 'angrier' tone and managers can pinpoint areas that need improving.
There was also a group of presenters sharing their success stories and best business practices for unified communications deployment. They described real-life situations on how to help an organization get into a new system and how it isn't always simple and easy to join. Some of these examples had to do with large organizations and their transition to a UC solution.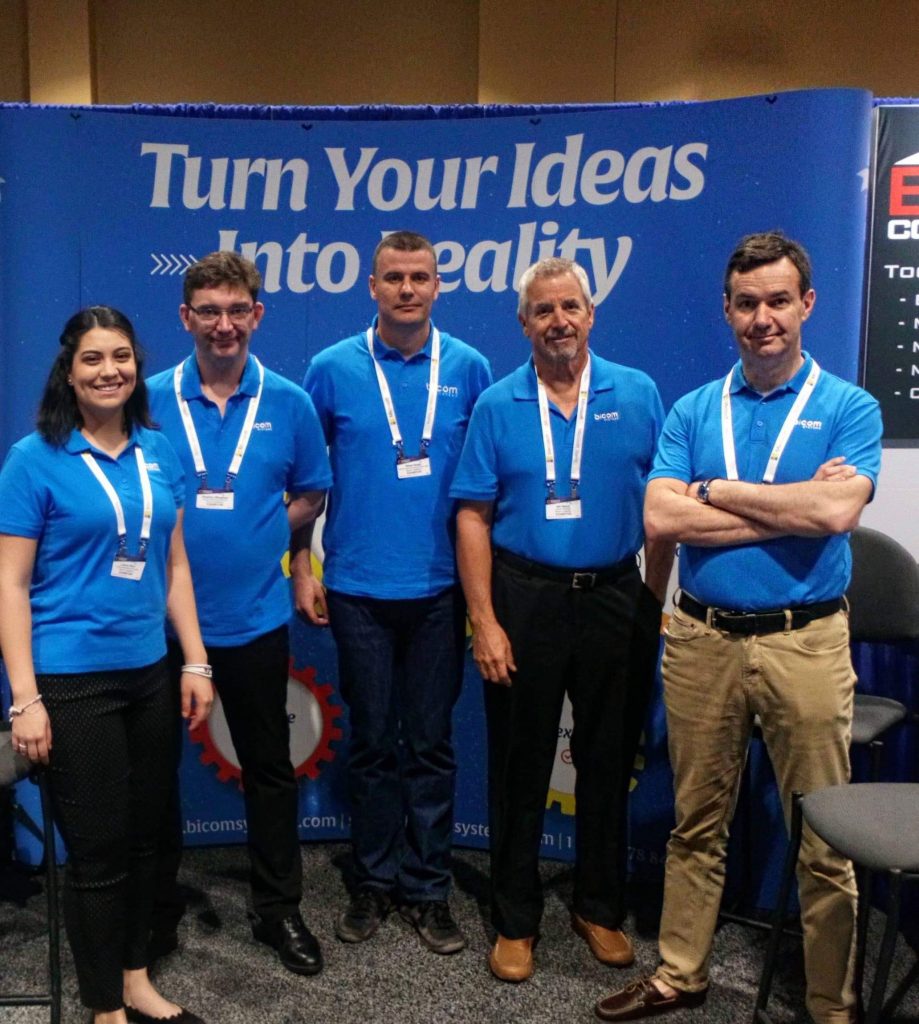 Although, the name of the conference can lead to confusion. 'Enterprise Connect' could seem like the enterprises would be exhibiting, but it is actually the other way around. This conference gives the enterprises the opportunity to go and see the vendors. It shows them the latest, cutting edge technology that is on the market and still in beta testing.
Enterprise Connect also creates many opportunities for vendors. Vendors have the chance to link together and partner with each other. New partnerships can be developed where the combination of their products/services offer a unique solution to the different enterprises. It was exciting for us to meet so many potential and existing partners. We are thrilled to see what the future holds!
If you are thinking of attending Enterprise Connect, we would highly recommend it! It is not just for telecommunication companies. Speaking in terms of size and business matters, there are many diverse companies who attend this conference. If you are related to communications in any way, this is the conference for you.
Where can you find Bicom Systems next?
We will be attending ITEX 2019 in Las Vegas, Nevada from April 24-25. Register for ITEX 2019 here and stop by Booth #727 to meet our team!