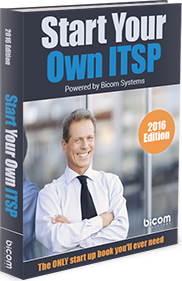 Have you seen the newest release of our most popular download? How to Start & Grow an ITSP is a tried-and-true tool that was overdue for a second edition.
Essentially the instruction manual for all Internet Telephony Service Providers, this FREE whitepaper has already helped hundreds of ITSPs grow from the ground up.
Based on years of real-life experience, How to Start & Grow an ITSP covers three steps to starting and growing an ITSP:
The approach – how to find customers
The delivery – how to create a core system
The stay in & get ahead – how to overcome challenges
Download the free whitepaper and get to work on your ITSP today!