In April 2019, Merima Tuholjaković started her internship with Bicom Systems as a member of the gloCOM team. A short seven months later, on November 1st, Merima became an official employee as an Associate Software Engineer! 
Merima studied Telecommunications at the Faculty of Electrical Engineering at the University of Tuzla. She always had a passion for working in software and learning about new technology, so naturally, joining the Bicom Systems team was the perfect fit! 
Continue reading to learn about Merima's transition experience, her goals for this year, and how full-time employment has changed how she is productive!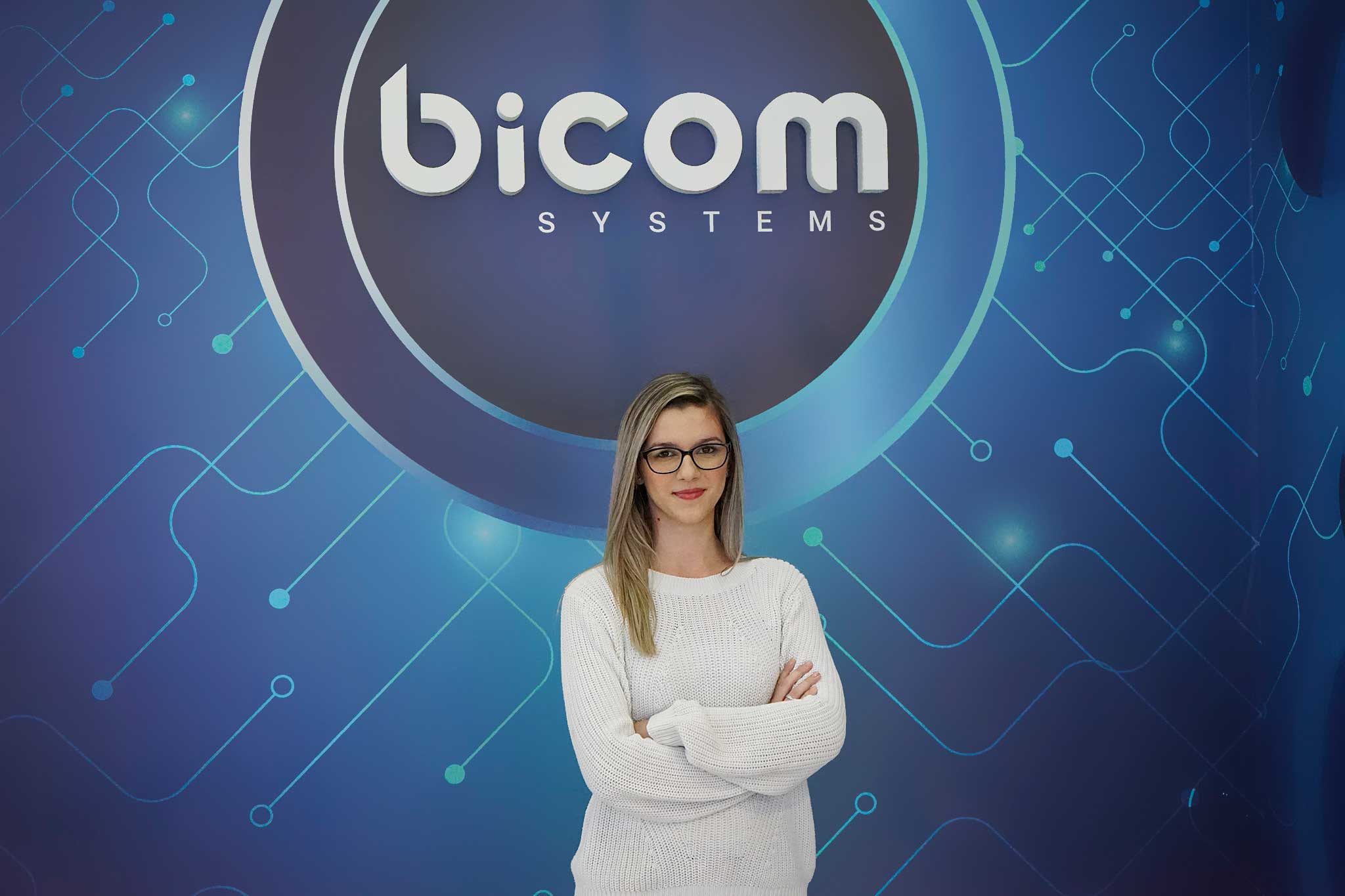 Why did you choose to do an internship with Bicom Systems?
"In my final year at university, I decided to get some practical knowledge in programming (and I am thrilled I did!). Bicom Systems was a very popular talking subject among other students at school, who were also looking for and thinking about their first job. Mainly because of the respectable internship program, but also for the chance of potential full-time employment where you can work with experts and improve your skills. I also chose Bicom Systems because it is focused in the telecommunication industry." 
How are things different from being an intern to an employee?

"Although it was only a short period, during my internship, I've learned so many new things. In the beginning, I've worked on smaller projects and tasks to get introduced to the working environment. Now I am more and more included in the actual team projects!" 
What would you consider to be your strengths?
"I think my main strength is that I can learn from mistakes, whether they are mine or somebody else's. Working at Bicom Systems, I have discovered that I function well in a team. I also consider my curiosity a big plus because I always tend to find answers and solutions. And finally, I can find a balance between multiple choices or things in my life."
You're working full-time, what challenges have you come across?
"One of the biggest challenges for me has been getting up unusually early, every day, from Monday to Friday. When I was a student, I was so used to being a night owl that becoming a 'morning person' is something I am working on, haha. The good news is that I am starting to become very productive even during the natural sunlight now. 
Outside of work, what has been your greatest achievement?

"I'm proud of the kind of person that I've become, of the people that surround me and what I've achieved so far. I consider that a huge success!"
Speaking of outside of the office, what do you like to do for fun?
"I like spending time with my friends and family! Whether hiking, spending time in nature, or somewhere inside. But for a little bit of 'me time,' I like playing video games, watching TV shows or movies and listening to music."
What was your favorite movie in 2019?
"Since I'm a huge Star Wars fan, I was really looking forward to watching "The Rise of Skywalker." It definitely fulfilled my expectations and became my number one movie in 2019!😍"
We just started a new year, how would you like to improve yourself this year?
"This year, I would like to plan my free time better! I want to add new activities that will improve me both professionally and personally."

What would you say to future interns or people thinking of applying for an internship?
"I think one of the most important periods of life is getting your first job. It is the foundation for a career! A good internship gives you the perfect opportunity to learn from people who not only share the same interests as you do but are also experts in their fields. I would say, if you're interested in practical knowledge on something you've previously tried and worked on, then an internship is the perfect option for you!"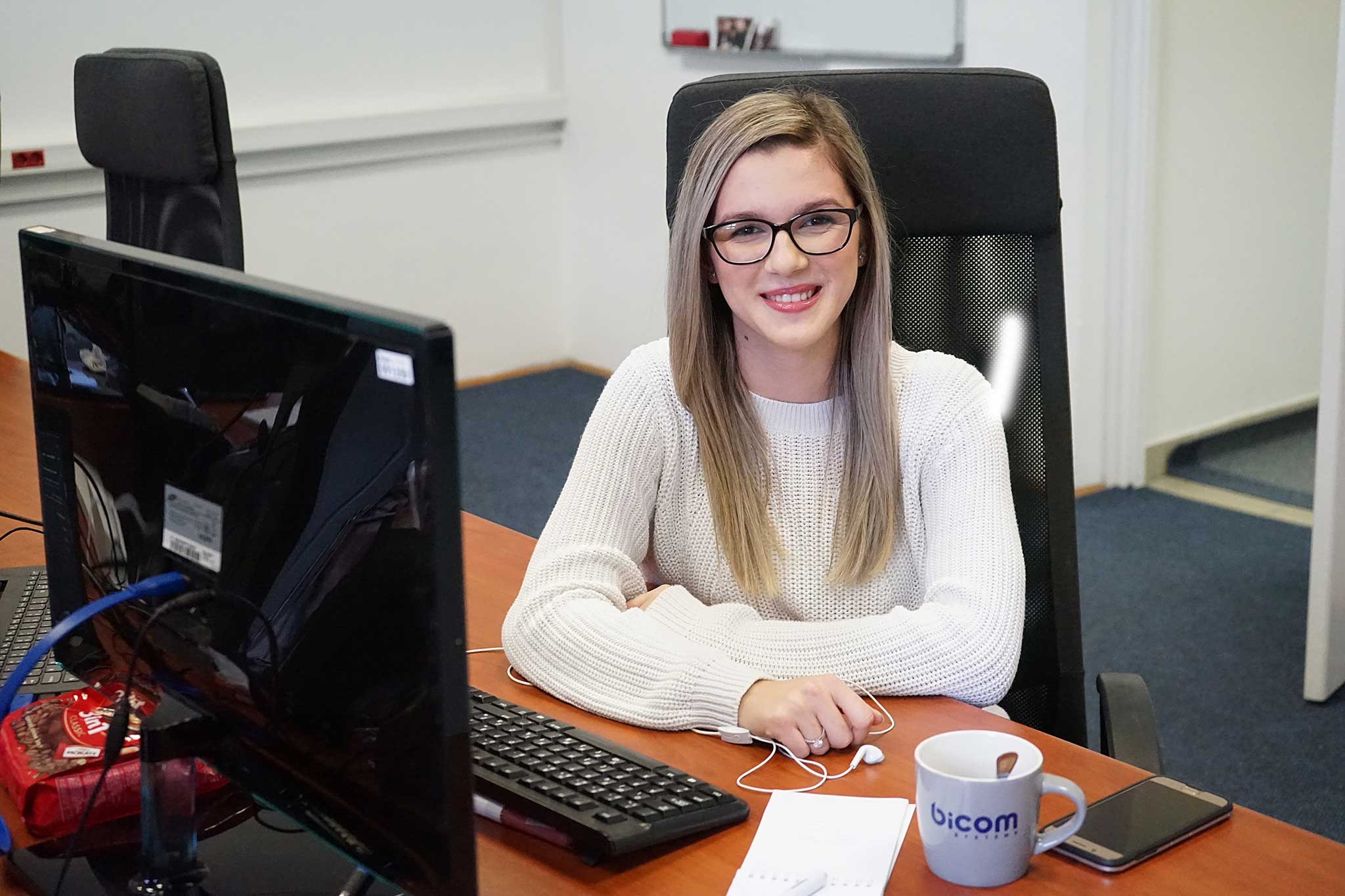 If you want to learn more about our internship programs, check out our website or send us an email to hr@bicomsystems.com. 
Do you have any more questions for Merima? Or about Bicom Systems internships? Comment below!