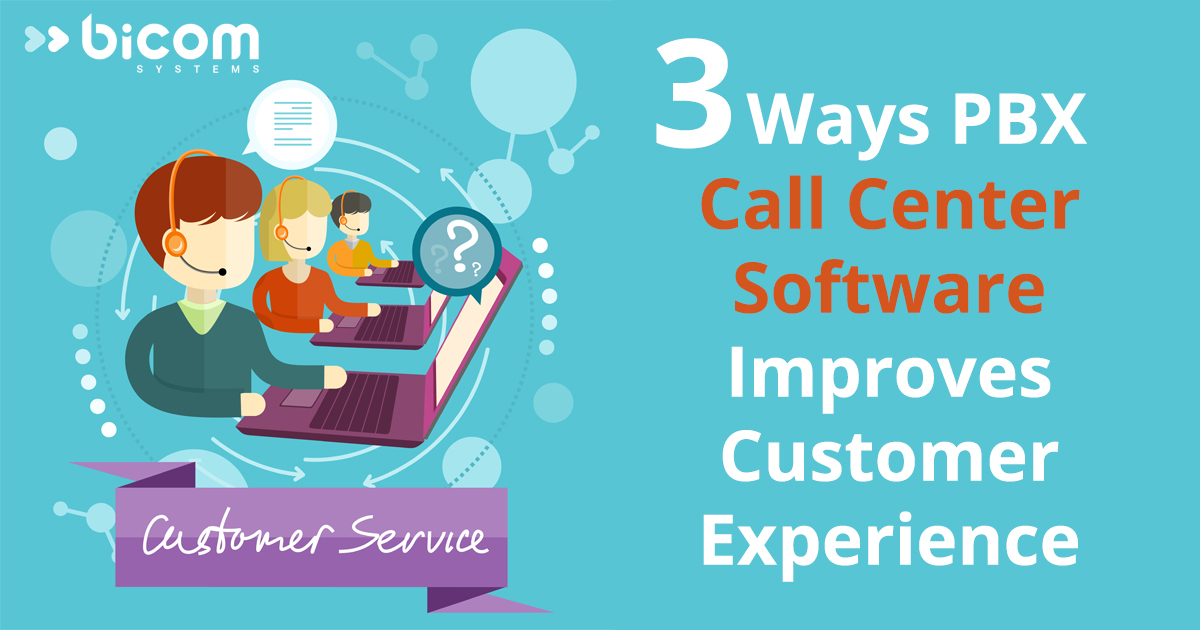 The title says three ways to improve customer experience, but we all know there is really only one way to do that – by enabling and inspiring our agents, the ones who deal directly with customers. So these are really three tools that will inspire or enable your agents to enhance the customer experience.
1. Share Statistics – What better way to drive better customer service than to let agents see the positive impact of doing so. And of course a bit of healthy competition works well too. Call Center PBX even lets you show stats on a wallboard where agents can see it constantly.
2. Focus on Problem Solving – Rather than using call center software that focuses only on answering voice calls, expand to a unified communications solution that can shift the focus to actually addressing customer problems rather than just taking calls. gloCOM lets agents transfer calls, drag users into an instant conference, silently IM during a call, and much more. These tools let agents collaborate with other agents or supervisors to get to the root of a problem quickly and efficiently.
3. Make it Easy – Finally, cloud call center software is user-friendly, has a streamlined interface, and requires little to no IT help. If the technical side of call management is easy for agents, they will be happier, less stressed, and better equipped to deal with the personal side. Call Center PBX even offers a way for agents to take breaks so they can come back recharged, place themselves on "Do Not Disturb" so they can escape distractions, and much more.
If you are interested in learning more about Call Center PBX or downloading a demo, please visit our product page or sign-up for a free account to get in touch with an Account Manager!
More posts like this one: