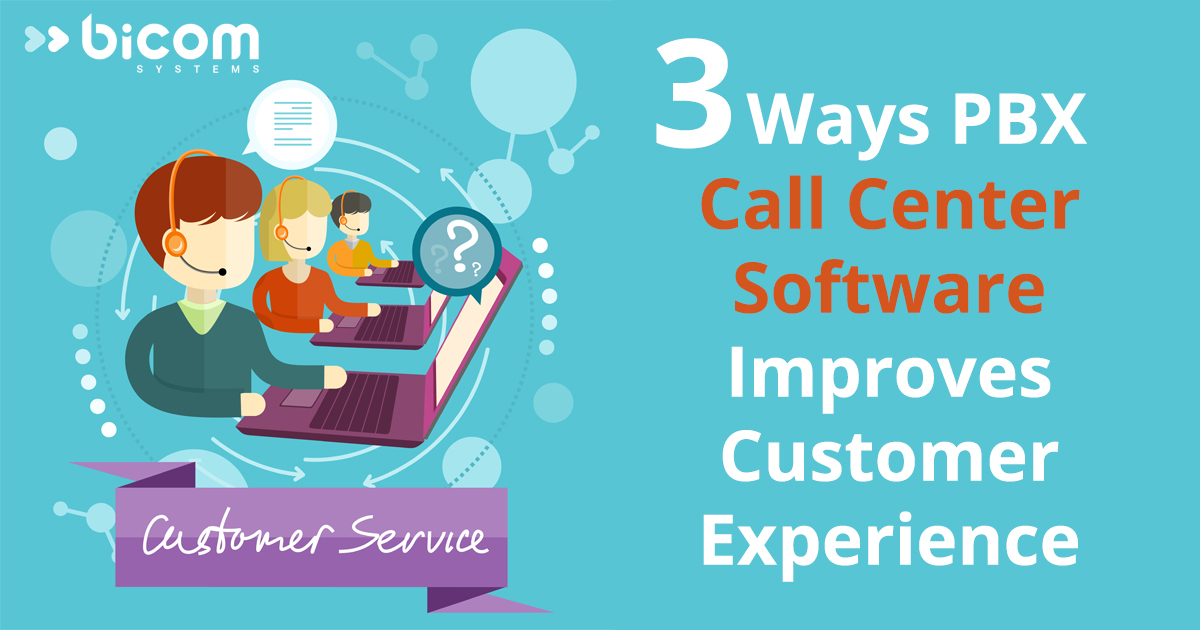 El título dice tres maneras de mejorar la experiencia del cliente, pero todos sabemos que realmente sólo hay una manera de hacerlo – al capacitar e inspirar a nuestros agentes, los que tratan directamente con los clientes. Así que estas son realmente tres herramientas que inspirarán o capacitarán a sus agentes mejorar la experiencia del cliente.
1. Compartir las estadísticas – ¿Qué mejor manera de impulsar un mejor servicio al cliente que hacer que los agentes ven el impacto positivo de hacerlo. Y, por supuesto, un poco de competencia saludable funciona bien también. Call Center PBX incluso le permite mostrar estadísticas en una pared donde los agentes pueden verlo constantemente.
2. Enfoque en la solución de problemas – En lugar de usar software de centro de llamadas que se centra solamente en responder a las llamadas de voz, amplíe a una solución de comunicaciones unificadas que puede cambiar el enfoque a los problemas de los clientes en lugar de simplemente contestar llamadas. gloCOM permite a los agentes transferir llamadas, arrastrar a los usuarios a una conferencia instantánea, enviar mensajes instantáneas silenciosamente durante una llamada y mucho más. Estas herramientas permiten a los agentes colaborar con otros agentes o supervisores para llegar a la raíz del problema rápida y eficientemente.
3. Hacerlo fácil – Finalmente, el software de centro de llamadas en la nube es fácil de usar, tiene una interfaz optimizada y requiere poca o ninguna ayuda de IT. Si el lado técnico de la gestión de llamadas es fácil para los agentes, serán más felices, menos estresados y mejor equipados para lidiar con el lado personal. Call Center PBX incluso ofrece una manera para que los agentes tomen descansos para que puedan volver recargados, se colocan en «No molestar» para que puedan escapar de las distracciones, y mucho más.
If you are interested in learning more about Call Center PBX or downloading a demo, please visit our product page or sign-up for a free account to get in touch with an Account Manager!
Si está interesado en aprender más acerca de Call Center PBX o descargar una demo, por favor visite a nuestra página de productos or regístrese para una cuenta gratuita para ponerse en contacto con un administrador de cuentas.
More posts like this one: