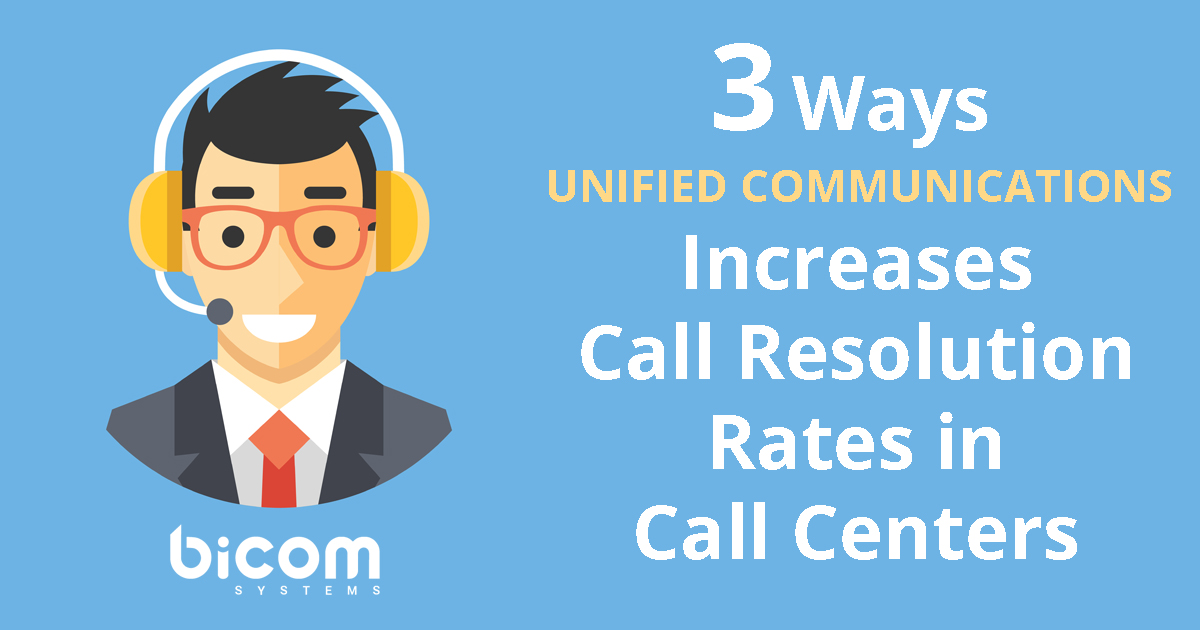 We have talked about Hosted VoIP in call centers as well as PBX Call Center software, but today is specifically about Unified Communications. What is the general purpose of any call center? Call resolution. That is exactly what a call center is created for – to answer and resolve calls.
Unified Communications contributes to improved Call Resolution Rates in a number of ways. Three specific features are:
1. Presence – Call Center agents that are on call can use Presence to quickly identify colleagues that are available to join the call or provide advice in another way like IM. This way the agent can stay on the call while seeking a solution rather than putting the caller on hold or sending them to unavailable extensions or voicemail.
2. Collaboration – Unified Communications makes it possible for Call Center agents to work together more quickly and seamlessly. Tools like IM, screensharing, or drag-and-drop conferencing mean a resolution is reached more quickly and efficiently. Agents that are on another call can still be reached through alternative methods.
3. Remote Agents – The ability to work from home or on the road means increased availability and flexibility. When more agents are available at more times, it becomes easier to resolve calls efficiently.
These and many other features make Unified Communications an ideal solution for Call Centers that wish to increase their call resolution rate. Our gloCOM app is the piece that ties together the rest of our telephony solution, putting all of our UC tools in one simple interface for your desktop or mobile phone. Learn more about gloCOM on our website.
More posts like this one: