Bicom Systems is known for providing businesses with Unified Communications solutions which give their existing infrastructure powerful upgrades and this one is no exception.
Presenting gloCOM, a Unified Communications app for both desktop, web and mobile that streamlines company communication and workflow all throughout.
A flexible communication tool that helps make the workplace more efficient without adding more stress into the mix.
You may ask yourself what makes it so special? What makes it stand out in a sea of competition?
FIND OUT MORE ABOUT gloCOM & gloCOM GO FIRST HAND
It Is All (Inter)Connected
While gloCOM is an extension of PBXware, it is still a key part of the mechanism that is our unified communications solution that is equal parts flexible and functional.
Each part supports the platform as a whole in its own way.
PBXware provides the foundation, SERVERware supports the servers that the platform is housed on, sipPROT helps keep your client's data secure and encrypted, and gloCOM helps improve the communications within their companies.
Even the different versions of gloCOM are interconnected.
A member of your client's team can start a call on the desktop or web, park it, and then continue it over gloCOM GO on the phone if necessary, allowing the option of work flexibility that is quite sought after in a healthy business environment.
Extensive And Intuitive Toolset
gloCOM houses all of the features you would expect from a UC solution from messaging, conference calls and file transfer options, but it also contains a suite of useful tools that help it seamlessly integrate itself into your work environment.
An application that offers sending faxes, sending SMS and MMS messages to phones, the ability to call IP phones or swap from one device to another with ease, holding meetings, and much more.
Sounds too good to be true, does it not?
Well, we have made it a reality with gloCOM, gloCOM Web, gloCOM GO and gloCOM Meeting, all of which are designed to natively run on our other premier product, our turnkey VoIP telephony platform, PBXware.
Integration With Existing Software
What makes our Unified Communications solution strong and desirable is not just its intuitive design and short learning curve, but its ability to integrate itself with existing business software.
A lot of businesses have existing software which can be difficult to move on from, which is why we have made gloCOM able to seamlessly integrate itself with most of the popular CRMs.
This helps minimize workplace disruption and allows its users to not have to re-familiarize themselves with new software from scratch.
Scaled To Your Needs
Aside from working better as a whole, gloCOM's features vary depending on which of our 4 carefully tailored editions you decide to opt for.
Choose between Business, Office, Agent or Supervisor editions and find the one that best suits your company's interests.
By far our most feature-rich edition. It is no wonder that it is one of our most popular ones for that reason alone as we have made sure that every single feature has a purpose in the workplace, and why say no to a good thing?
A Mobile Workspace
gloCOM Business edition exists to make the workplace more flexible and less stressful, allowing users to not have to remain glued to their desks to do their jobs.
This is possible thanks to Call Parking and the ability to swap the call from the desktop to an IP phone or even their own mobile phones to continue it.
Full Communicative Freedom
However, users are not limited to just taking calls, they can make calls to any number, not just colleagues under the gloCOM app.
And that is not all, said calls can easily be switched over to conference calls which is especially useful for call centers or impromptu meetings between departments.
Finally, for those who still utilize fax machines, do not worry as gloCOM Business edition can even send out documents directly to fax machines or receive them itself.
gloCOM Office Edition is more aimed toward small and medium-sized businesses, providing them with a top tier corporate class telephony system at competitive prices, allowing them to focus a bit more of their budget toward their growth.
It is a feature-lite version of the Business Edition, but still contains the core functionalities that help business communication thrive like group chats, call conferencing and deskphone integration.
Agent and Supervisor Editions are made to go hand in hand and are the go-to options for call and contact centers.
Optimized For Success
Each of them is specialized toward their namesake user with an optimized UI showing the necessary stats and data for each one.
In the case of gloCOM Agent Edition, that focuses on agent flexibility, showing the call queue and the status of each call as well as the statuses of fellow agents.
Faster Support Handling
The special feature about this one is dynamic call queuing, allowing the agent to put themselves into a queue to be put through to a waiting caller to assist them rather than having to click on an individual call on the list.
This level of flexibility allows agents to gauge how busy the day is and to plan their work ahead of time, reducing workplace stress by a large margin.
Following up after the Agent Edition, the Supervisor variant was made to help supervisors optimally monitor agent status and workload and to assign further callers and other work where needed.
Presentable And Readable
Agent tracking functions in real time, allowing supervisors to track their productivity, activity time as well as current status.
They can even monitor ongoing calls between agent and caller in case further assistance is required on a specific matter.
Of course, they do not have to look at each individual agent like a hawk, they can customize alerts to warn them if an agent has taken on too much work, if the call queue has become too big or anything else the supervisor deems necessary to monitor.
All of the data is streamlined into an easy-to-understand set of tabs with clear representation, allowing supervisors to make on-the-fly decisions with more confidence.
Handle Business On The (gloCOM) GO
gloCOM GO users do not need to be stuck in their offices to do their jobs, all thanks to gloCOM GO. All they will need is an IP phone and the gloCOM GO app installed.
It is that simple.
The mobile app has all of the core features of the desktop version of gloCOM, keeping work efficiency at an all time high.
Users can utilize these features to customize their availability if they are out of country or would otherwise be indisposed, offering a certain degree of flexibility in their daily workload.
Meetings Made Easy With gloCOM Meeting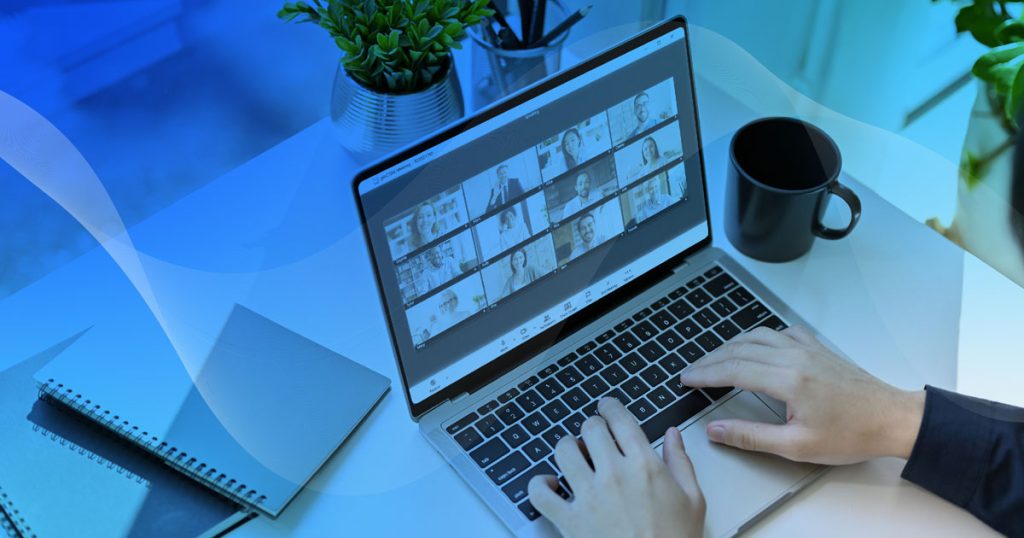 Conference calls and multi-person chats are not the only ways of group interaction as gloCOM Meeting introduces the video element to this voIP telephony unified communications solution.
gloCOM Meeting works together as an extension of gloCOM itself, allowing users to access their existing contacts and schedule a meeting with ease.
Also, said meetings can be scheduled ahead of time and organizers can even appoint co-organizers to help moderate the meeting or even run it themselves in case the organizer is unable to make it themselves.
The app provides access to all of the essential features one would expect a video communications app to provide like audio and video conferencing as well as a built-in chat and screen sharing option.
We have even included a raise hand feature which helps bring some extra order to meetings by letting people with questions or input queue up and take the spotlight in an orderly manner.
The added beauty lies in its personal touch that allows users to express their feelings about a big company achievement without disrupting the meeting through in-meeting reactions.
What About Guests And Partners?
Do not worry, we here at Bicom Systems thought ahead and have made it possible for business partners and other guests to freely join meetings without the need to download anything.
All that is needed is to create a public meeting and to send them the link for said meeting.
Once they click on it, they will be able to join through the browser at their leisure and have the same options that every other participant has.
Make It Your Own
Another strong point of gloCOM is that it is visually customizable too, should you opt into it.
We offer 3 different variants depending on your needs, be it the default gloCOM package, a white label option in Communicator, or Communicator Branding where another company's logo, visuals and even a homepage are inserted.
The latter of the 3 is most popular among UC & UCaaS providers, and for good reason as businesses like leaving a good impression on their future clients while putting their names out there.
Available Everywhere
We here at Bicom Systems pride ourselves at making our products available to everyone.
That is why one of our main goals is to make said products compatible with some of the most popular operating systems on the market.
To that end, gloCOM is available on the desktop for Microsoft Windows, MAC OS, and Linux operating systems, or on mobile phones for Android and the Apple iOS as gloCOM GO.
24/7 Support
If you ever have any issues with our software, do not hesitate to give us a call regardless of time of day.
We have our highly skilled support teams available round the clock to assist you no matter the issue and we pride ourselves on our service.
Making Workplace Communication Easier, One Business At A Time
Our goal as a company is to make a Unified Communications solution that works for almost any business, one that is easy to integrate into any existing system and that is easy to pick up.
We want to create a platform that provides users with every feature they need to do their jobs efficiently.
We seek to reduce needless app bloat that makes training new employees a hassle and to just wrap it all into one neat and easy to pick up package.
If this has caught your interest or if you have any further questions, feel free to Contact Us or Request a Demo to try all of these features out first hand.