Last month we were contacted by another partner, Pierre-Francois Kamanou, founder of GTS-Telecom, the first value-added Mobile Operator in both Cameroon and Nigeria and also the President of Cameroon's Association of Telecom's Professionals, REPTIC.cm.
Before jumping into GTS-Telecom's story, learn how our Ireland partner, Intellicom, uses our Contact Center solution to help the HSE by clicking here.
GTS Telecom
Pierre-Francois has been dedicating his time to working with Mobinawa, the national mobile provider in Cameroon, to find ways to disperse necessary messages about COVID-19 across the country. These efforts are especially necessary in a country with populations living in remote areas and ten national languages.
Working closely with Bicom Systems and our official representation in France, Cedric Cazenabe of Fonia, Pierre-Francois developed three solutions:
One national call-in number that allows users to select their language of choice and then listen to a sound file with important information. The CallerID is recorded so that the caller does not need to select a language if they call back in the future. This is powered by PBXware and its IVR feature.

Automatic call-outs to hundreds of thousands of individuals that, upon connection, allow the user to choose their language and then hear an important message. As with the first solution, the language selection would be saved for future calls. This solution is powered by PBXware Dialer v6.

Automated SMS text messages to send important information in the language of choice to hundreds of thousands of individuals across the country.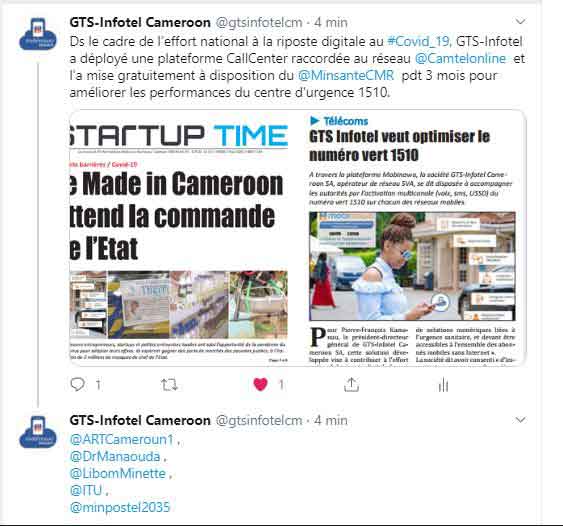 These solutions are great achievements for the people of Cameroon and we applaud Pierre-Francois for taking the initiative to identify a need and push through a solution.
With these frameworks in place, Bicom Systems is able to replicate these kinds of services with partners and resellers around the globe.
Does your area need something like this?
Could your company be the one to deliver it?
Let's make a difference today. Contact your Account Manager or email us at sales@bicomsystems.com to get started.