Greetings, everyone. Our teams have been hard at work and have cooked up something tasty for you in the Bicom Systems kitchen as we present the newest versions of SERVERware and sipPROT.
Both of them have been made more robust and easier to manage for our users with a couple of extra quality of life changes on top of the performance updates and infrastructural improvements.
SEE WHAT'S NEW IN 4.5 FIRSTHAND
Here's what we have in store for you.
SERVERware v4.5
KVMs As VPS Engines
If you want an alternative to the usual LXCs (Linux Containers), then look no further as the SERVERware team has enabled KVMs to double as VPS engines.
While KVM VPSs may offer slightly different performance levels compared to LXC-hosted ones, they come with vastly superior security options, making them a compelling choice in today's security-conscious business landscape.
Your data and operations are still protected by high level safeguards, providing you peace of mind and confidence in your online presence.
With the KVM hosted VPS you will still be able to enjoy all of the core functionalities that you're accustomed to, from easy replication and seamless backups to flexible removal options, managing your VPS has never been more efficient.
Improving Our Geo Redundancy Capabilities
Speaking of security, or data integrity at the very least, the SERVERware team has also done a number of upgrades to our geo redundancy option.
The first change was to make all IPs assigned as alternate IPs get automatically configured to work on the VPS on the secondary site, after the takeover occurs, ensuring minimal service disruption and data loss.
The second change assists with cleanup, letting server admins remove redundant VPS replications directly from SERVERware's GUI, removing a lot of unnecessary steps to do it otherwise and providing better visual clarity in the server's infrastructure.
The last change revolves around making it easier to find out when a VPS has gone unsynced with the main server for too long with an alert once a VPS hits the two week threshold.
Improving Installation Procedures
Another quality of life benefit that's coming with SERVERware v4.5 is the option to create ZFS pools on OS disks.
The install wizard will scan your setup, detect available disks and, based on that information, will suggest optimal ZFS pool configurations.
It should help add additional data redundancy to your system to further improve your system's data integrity options.
Optimizing The Custom Subnetting Feature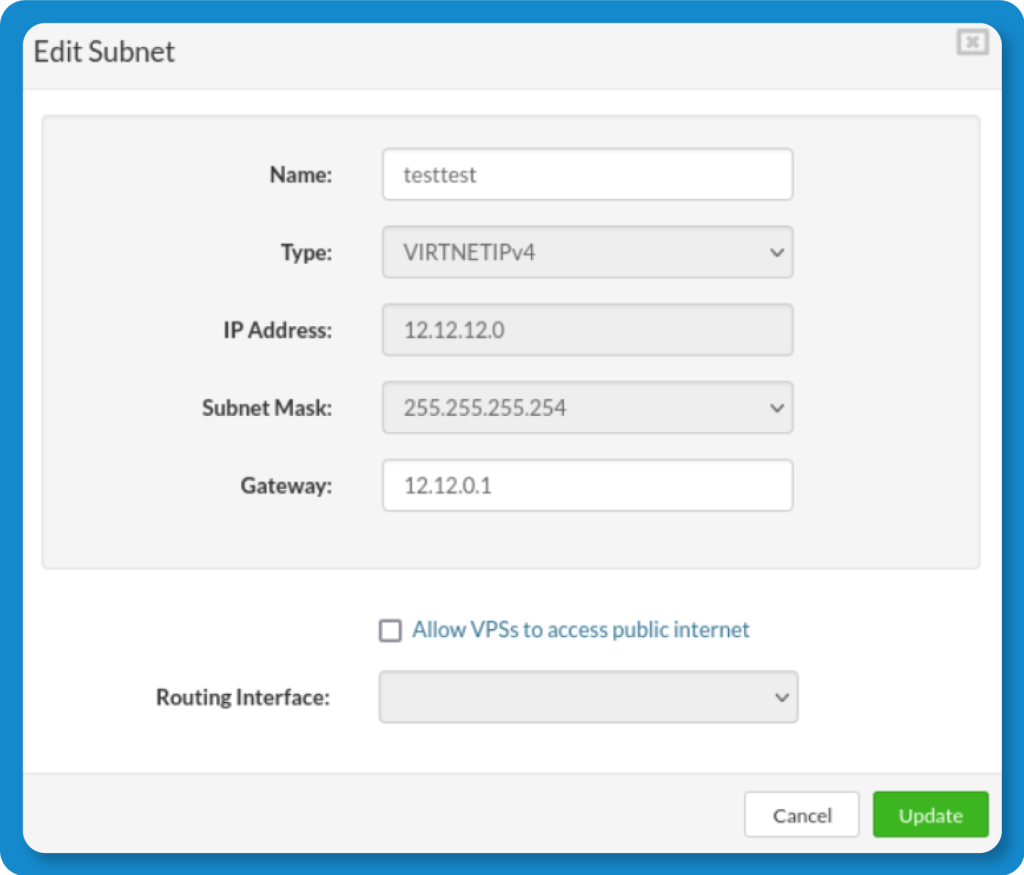 For all of our users who operate with specific network requirements, SERVERware now has the option to add custom subnets to an already existing network, helping improve overall data flow by allowing you to adjust it to your preference.
Ubuntu 22.04 Compatible
For all the devheads and other Linux users out there, our SERVERware team has updated SERVERware to be compatible with the newest Ubuntu release, 22.04, making sure that its fantastic features are available to everyone.
QOL Cleanup Across The Board
Aside from these major changes, we have also done a bit of cleanup to improve overall visual clarity and tool intuitiveness with a number of small changes.
While there are too many to count, some of the most relevant ones are:
Adding notices for bad storage and memory values
Renaming domains to partitions to reduce confusion
Improving logging for VPS trim
Added polish to GUI updates
Backend fixes
And many more…
sipPROT v5
Adding A "Face" To sipPROT
One of the biggest changes that sipPROT has received in v5 is the construction of an interface for sipPROT in PBXware.
The functionalities remain the same as things like dynamic blocking and geoIP blocking are still present alongside all of the other features.
Now, however, the amount of time required to do some added configurations or other changes to the system should be greatly reduced and managing sipPROT should be more intuitive.
sipPROT Is Now Integrated Into PBXWare
With the v7 release of PBXware, users will now be able to install sipPROT directly from the PBXware interface.
You'll still need a sipPROT license, but the installation should now only take a few clicks of a button instead of having to go through a whole separate process.
It'll be accessible directly from the PBXware side panel.
Country-specific Block/Allowlists
Another security feature that was added in sipPROT v5.0 is the ability for admins to directly block or allow traffic from entire countries or specific IP ranges from said country thanks to Allow and Deny policies.
On top of that, transferring these lists to a new server doesn't have to be manual anymore as the lists can be imported or exported as .csv files and be rebuilt on a new server in mere moments.
Striving Toward A Greater Product
We here at Bicom Systems always aim to bring both our customers and business partners the best product that we can, that's why we're always hard at work to keep up with the latest business trends and innovations of our own and integrate them into our products.
We strive to be a company that you can rely on, a company that has everyone's mutual interests in mind which is why we'll keep delivering our best with every new product release. We'll make sure that you can keep up with the market.
To find out more, we're a click of a button away!
CONTACT US