Cloud PBX
Before we go into the Cloud PBX, let's discuss communication for a bit. It's safe to say that communication is the heart of any modern organization, large or small. It's no shock that organizations quickly find the need to scale their communications, from 1-to-1 contact with a sales team member to ensuring everyone is on the same page within a growing organization. 
While we live in a modern world where it seems like everyone interacts through GIFs, memes, video clips, and TikToks, voice communication over the phone is far from obsolete.
Each day, we witness the evolution of telecommunication technologies in our personal and professional lives. We now have far faster internet speeds than we did ten years ago. We are far more mobile and adaptable to a variety of situations.
If we look back two years to the beginning of the pandemic, we can see that communication has advanced significantly, as have we. Cloud computing deserves recognition for some of this.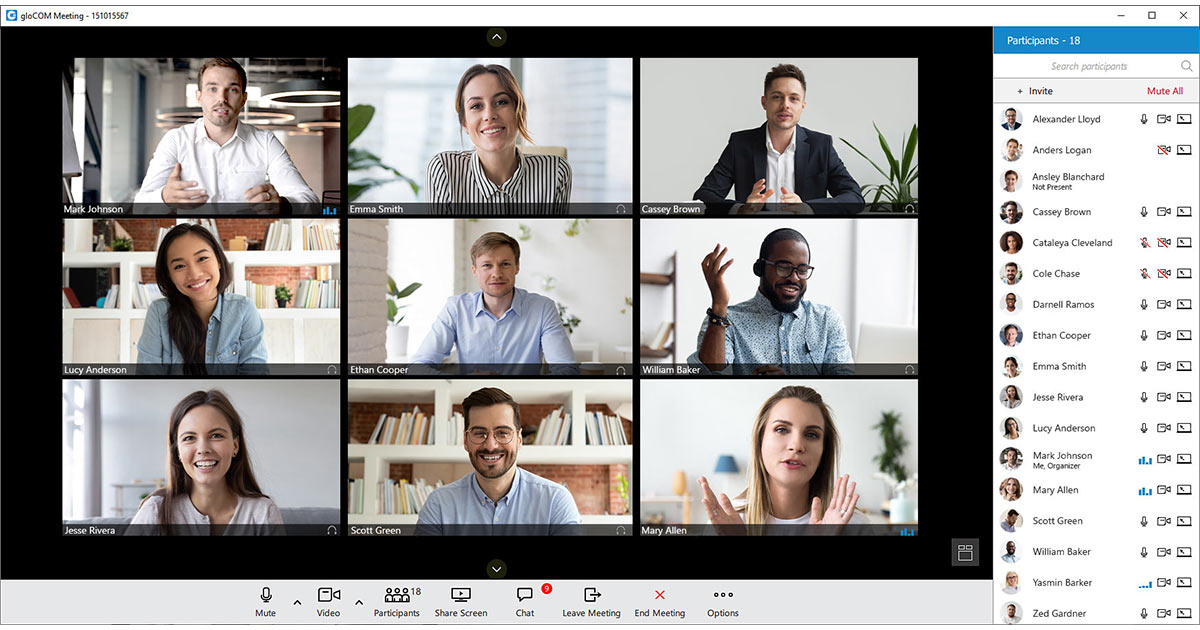 Increasing internet bandwidth offers the opportunity to be constantly connected to the world on one extensive global network. When we narrow our focus to our inner circle of friends, family, work, and colleagues, we discover that they are all a part of us and our life, owing mainly to the connectivity enabled by technology.
We connect with many coworkers regularly, including after office hours. The boundary between colleague and friend has grown increasingly blurred. As new colleagues arrive, they quickly integrate and become an integral part of our environment. Due to cloud-based apps and unified communications, this is possible.
There's no way of denying it; landlines are going away. If you want freedom, control, and productivity for your business, you want a cloud PBX.
What is Cloud PBX?
Cloud PBX, also referred to as a virtual PBX, is a cloud-based Private Branch Exchange service that utilizes the internet to replace the conventional phone communication method via landlines. 
How does it work, you ask? Cloud PBX uses a VoIP connection to replace your existing business phones and connections through a WAN (Wide Area Network) or/and intranet connection. Your provider is responsible for the equipment and the provision of phone services. All calls are routed through the provider's servers, which are physically located at their location.
Why choose a cloud-based PBX?
Whether you are a large company or a small business, the answer is always the same: the cost. On-premise PBX has several benefits, but for the most part, the cloud PBX is the way to go. 
The cost of on-premise PBX maintenance can add up to a significant amount. For instance, you are undoubtedly aware that relying on landlines is rather pricey. Then, there are licenses for your on-premise phone system, the electrical bill for powering the servers, and AC for the server room to keep everything from overheating. We should also mention the maintenance contracts and/or in-house IT staff to keep everything up and running. This all combined can cost a fortune. Another vital thing to consider is the time needed to set up an on-premise PBX.
On the other hand, if you want to cut the costs for your company, boost the productivity of your employees, improve communication across the whole organization and get the plans tailored to your business needs, a cloud PBX is the right choice.
Cloud computing seems complicated, but it's pretty simple. You can implement it within hours. It doesn't require (hardware) maintenance, meaning less IT staff on your budget. You also do not need to worry about security. You are entirely covered, so you don't have to spend considerable money on firewalls, security IT specialists, etc. Just focus on your business.
Also, scalability is a significant factor for startups, call centers, and ever-growing companies. A possibility to add or remove users to your plan with ease.
Advantages of Cloud PBX
Switching to the cloud enables seamless communication across several time zones and locales, regardless of the device utilized. Make, receive, and transfer calls no matter where you are.
Cloud PBX is also much more resilient than on-premise PBX, which is heavily reliant on the company's HQ electricity, phone lines, servers, backup solutions, etc. 
Here are just a few things your company gets with a cloud-based PBX:
Much more up-time.

Mobile apps and softphones.

Geo-redundancy.

Excellent call quality due to the better bandwidth (compared to the old days).

Landlines are going away. All companies will have to go to either SIP trunking or hosted PBX soon.
Additional features include access to call recordings, video conferencing, team chat, call on-hold, voicemail, call forwarding, and everything integrated under one solution – unified communications.
Unified Communications
One of the most significant advantages of a cloud phone system is its ability to combine business communication services and solutions. This integration of apps and channels of communication for you and your coworkers is also known as unified communications. The flexibility of Unified communications solutions is particularly significant if your company wants to hire someone from another country or you offer a hybrid work model to your employees. 
Introducing Bicom Systems' PBXware
Bicom Systems' PBXware is the world's first and most mature IP PBX Professional Open Standards Turnkey Telephony Platform. There are three editions of PBXware: Business, Contact Center, and Multi-Tenant. Each edition has its own features that boost performance, reliability, and expandability.
PBXware integrates seamlessly with gloCOM and gloCOM GO, our desktop & mobile (Android and iOS) unified communications applications.
For Unified Communications, we provide both hosted and on-premise PBX solutions. 
We provide a Cloud PBX solution installed utilizing our unique Virtualization Platform. It enables Unified Communications as a Service (UCaaS) without the need to purchase and maintain extra hardware with the hosted deployment option.
Companies that choose an on-premise PBX system have total control over all of their servers and data, lowering latency and increasing flexibility and customization.
Visit our website and start your free trial now.